Market Report 1 October 2019
1st Oct 2019
Cattle-
Yarding– 1585
Inverell agents yarded a larger number of cattle this week for a total of 1,585 head, which was an increase of 485. There was a good supply of weaners and yearlings, while cows were well supplied, as were grown heifers. The yarding of young cattle consisted of large numbers of weaners and light yearlings. Quality was very plain with the largest percentage of young cattle in store condition, with the exception of some supplementary fed cattle through the sale, however there were runs of well bred cattle offered. Feeder and restocker competition was stronger with weaner steers selling to a top of 290c, to average 269c, some as low as 130c/kg. Weaner heifers topped at 214c/kg. Medium weight feeder steers gained in price, selling up to 298c, while heavy trade steers sold to a top of 300c/kg. Feeder heifers also saw improvements for the better bred heifers, selling up to 260c, while supplementary fed trade heifers gained 4c and more in places, topping at 269c/kg. The yarding of export cattle consisted of a good supply of cows, several pens of heifers and a few pens of grown steers. Quality was very mixed in a market that saw grown steers sell to a top of 298c and heifers up to 280c/kg. The cow market saw medium weights sell firm to slightly dearer, while heavy cows held firm. 1 and 2 sore cows sold from 60c to 152c, 2 score medium weights averaged 178c and heavy cows sold to a top of 239c/kg. As the drought conditions persist and large numbers of cows are being off loaded, there is little use for bulls on a lot of properties, which has resulted in a large sell of bulls this week. The top price for heavy bulls was 258c/kg.
| | | | | | |
| --- | --- | --- | --- | --- | --- |
| Vendor | District | Stock | c/kg | kg | $ |
| M & L DOUGLAS | DELUNGRA | STEERS | 298.20 | 332kg | $990.02 |
| D & K FENTON | INVERELL | STEERS | 284.20 | 395kg | $1122.59 |
| WARD LLOYD WARD | DELUNGRA | HEIFERS | 269.20 | 353.3kg | $951.17 |
| MJ & KA STEWART | GUM FLAT | HEIFERS | 260.20 | 347.5kg | $904.20 |
| EC WITHERS & CO | BINGARA | COWS | 232 | 572.5kg | $1328.20 |
| WO & JM BUNDOCK | WARIALDA | COWS | 229.20 | 548.1kg | $1256.30 |
| ROCKY GLEN AG | BARRABA | COWS | 218.20 | 505kg | $1101.91 |
| D & K FENTON | INVERELL | BULL | 256.20 | 800kg | $2049.60 |
Sheep-
Yarding– 3368 Lambs– 1457 Sheep– 1911
There were a few less sheep yarded for the fortnightly sale for a total of 3,368 head, of which 1,457 lambs were sold. There were a fair supply of trade weights and several pens of heavy lambs, however there were a fair percentage of light lambs offered. Quality was mixed with several pens of well finished trade and heavy lambs, however there were several runs of light weight lambs that were showing the effects of the dry conditions. The market varied with heavy lambs selling predominantly unchanged, while trade weights were up to $10/head dearer, due to an extra buyer present. Light weight store lambs were hard to sell, especially for the very light weights. The yarding of mutton consisted mainly of ewes, along with a few pens of wethers. Quality was mixed with some well finished sheep offered, although there were also sheep showing some dryness. The market saw little change compared to the sale two weeks ago.
| | | | | |
| --- | --- | --- | --- | --- |
| Vendor | District | Stock | kg | $ |
| DK & CF HOGAN | ST GEORGE | XB LAMBS | 51.1kg | $187 |
| WAYNE LOWE | GRAMAN | XB LAMBS | 58.5kg | $182 |
| MS HIBBENS | WEE WAA | DORPER LAMBS | 33.3kg | $106 |
| MOSSGROVE PASTORAL CO | CHERRY TREE HILL | XB HOGGET | 48.6kg | $120 |
| TOMLINSON AGRICULTURE | MOREE | WETHER | | $100 |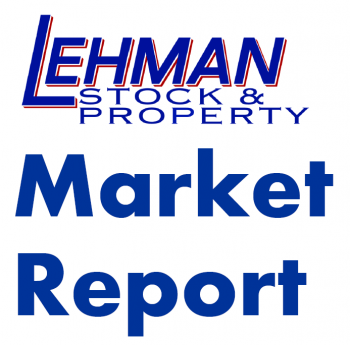 click for larger image