Market Report 10 December 2019
10th Dec 2019
Cattle– 1933
Numbers rose by 530 head, with cow numbers lifting to pen double the numbers of the last sale. Restock and feeder orders saw price trends improve on the light weight cow drafts, with improved competition from North of the State. Most of the regular buyers were in attendance. There are still large numbers of early weaned calves coming through. Many of these calves obviously showing quality reduction from present conditions, sold to a cheaper market. Both steer and heifer weaners saw a drop in quality, and prices reduced accordingly. There was a price correction of up to 26c/kg for the steer portion, while heifers in the main saw prices ease, there was some occasional sales for medium weight restocker heifers selling to a dearer trend. Grown heifers to feed on saw firm to slightly cheaper price trends. Light cows to feed and restock sold to a dearer market, with competition from the North of the State. Cows to restock saw prices improve 6c to 13c/kg. Feeder interest on light cows also saw a price rise of 18c/kg. However medium weight cows to processor saw prices decline slightly and the D3 cows were back 13c/kg. Bulls sold to cheaper market.
| | | | | | |
| --- | --- | --- | --- | --- | --- |
| Vendor | District | Stock | c/kg | kg | $ |
| D & C MUGGLETON | TEXAS | STEERS | 273.20 | 408.6 | $1116.22 |
| AL & ED UEBERGANG | NORTH STAR | HEIFERS | 249.20 | 353.8 | $881.78 |
| JAMIE SMITH | BONSHAW | HEIFERS | 260.0 | 298.3 | $775.67 |
| AL & ED UEBERGANG | NORTH STAR | COWS | 211.20 | 632.5 | $1335.94 |
| TJ & M LEADBEATTER | MYALL CREEK | COWS | 198.0 | 483.7 | $957.66 |
Sheep
Yarding– 4789 Lambs– 1043 Sheep– 3739
Numbers lifted by 775 to pen 4,789 sheep and lambs. Quality and weight was missing in most classes to see a general reduction in values, particularly in the grown sheep. All classes met with reduced competition with the absence of a regular store sheep buyer. Light lambs to the trade saw a fall in trends of $19/head. Trade lambs slipped in weight and quality to see cheaper trends of $2 to $10/head. Heavy lambs also saw a slight reduction in value. With the exception of an isolated pen of extra heavy lambs to $228/head, heavy lamb numbers dropped off in weight. Hoggets sold to $130/head. Grown sheep saw the main decline in value with a marked drop in weight and quality. Light ewes were back $15, the medium weights down $18/head. A pen of well finished wethers sold to $148, otherwise a drop in quality saw similar reductions in the wether values, with light, plain conditioned wethers making $57 to $70/head.
| | | | | |
| --- | --- | --- | --- | --- |
| Vendor | District | Stock | kg | $ |
| MUNGLE PASTORAL CO | NORTH STAR | XB LAMBS | 59.1kg | $190 |
| WAYNE LOWE | GRAMAN | XB LAMBS | 52.7kg | $172 |
| MOSSGROVE PASTORAL CO | GRAMAN | XB LAMBS | 47.7kg | $163 |
| CHRIS LAMEY | MOREE | XB LAMBS | 20.9 | $135 |
| INVICTUS PARTNERSHIP | DELUNGRA | DORPER LAMBS | 44.7kg | $150 |
| CHRIS LAMEY | MOREE | DORPER LAMBS | 42.1kg | $134 |
| MUNGLE PASTORAL CO | NORTH STAR | DORPER EWES | | $185 |
| INVICTUS PARTNERSHIP | DELUNGRA | DORPER EWES | | $140 |
| FJ THOMPSON & SONS | BONSHAW | EWES | | $120 |
| MOSSGROVE PASTORAL CO | GRAMAN | EWES | | $100 |
| HPK AGFARM | NULLAMANNA | WETHERS | | $61 |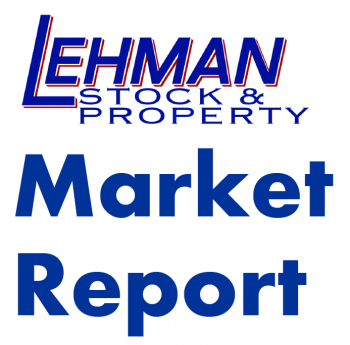 click for larger image