Market Report 11 January 2022
11th Jan 2022
Cattle– 624
The first sale at Inverell yielded 624 mostly good quality cattle, with yearlings and some late weaners in the majority. The cow penning was very limited. With no sale for three weeks, trends remained steady to much dearer through much of the sale, particularly for light weight steers and heifers to background, as well as steers to feed. With only limited cow numbers, price trends retreated, however competition for young cattle was strong. Late steer weaners to restockers saw strong trends throughout to top at 924c/kg. Heifers sold to similar trends, and sold up to 820c/kg. Yearling steers to feed sold to very strong trends through all the weight categories, backgrounders very competitive to 654c/kg. Light weight heifers returned strong trends, although quality slipped to see medium weights sell to a cheaper trend on three weeks ago. No numbers of grown steers for a reliable quote, grown heifers saw slight rises. Minimum cow numbers saw cows reach 368c/kg. Limited numbers of heavy weight bulls sold strongly, light weight yearling bulls to background and feed sold to 644c/kg.
| | | | | | |
| --- | --- | --- | --- | --- | --- |
| Vendor | District | Stock | c/kg | kg | $ |
| BC LEADER ESTATE | ROB ROY | STEERS | 642.20 | 266.50kg | $1711.46 |
| MUNGIE BUNDIE PAST CO | MOREE | HEIFERS | 416.20 | 551.67 | $2296.04 |
| MUNGIE BUNDIE PAST CO | MOREE | HEIFERS | 702.20 | 247.50 | $1737.94 |
Sheep
Yarding– 620
A much reduced penning for the first sheep and lamb sale for 2022. The principal reason for the numbers was a reaction to COVID-19 which precluded two principal buyers from attending. Restockers were competitive on young Dorper and Australia White ewes.The trends for most lambs tended to the cheaper side. Light lambs to processors saw a cheaper trend as did the trade and heavy trades, as compared to pre-Christmas sales. Best heavy lambs reached $238/head, considerably cheaper than a month ago. Restockers locked into Dorper ewes to reach $252 to $288/head. Limited heavy wethers sold to cheaper trends $165 to $188/head.
| | | | | |
| --- | --- | --- | --- | --- |
| Vendor | District | Stock | kg | $ |
| R & C WEISS | ROB ROY | XB LAMBS | 44.20kg | $162 |
| I & B DUNCAN | LITTLE PLAIN | DORPER LAMBS | 53.67kg | $190 |
| INVICTUS PARTNERSHIP | DELUNGRA | DORPER LAMBS | 51.25kg | $196 |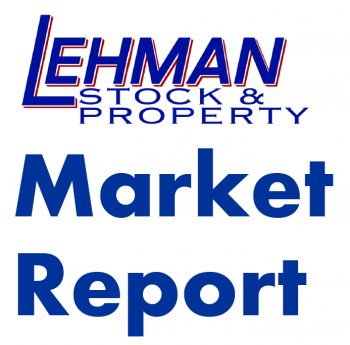 click for larger image