Market Report 13 April 2021
13th Apr 2021
Cattle– 737
Numbers increased to a penning of mostly young cattle with a minimum offering of cows. A lack of quality through the young cattle impacted the draft of light weight restockers on offer. Feeder competition was good for the most part and exporters stood off with the shortage of cows. Very light steer weaners sold to significant rises, up 19c/kg, to a top of 678c/kg. Drafts of plainer, light conditioned weaners sold to cheaper trends. Very light heifers made for a slightly easier trend, back 15c/kg. Light yearling steers back to the paddock sold firm to slightly dearer trends, as did the light, medium and heavy weight feeder steers. Light weights saw a significant price improvement, and the medium and heavy drafts were 16 to 18c/kg better. Light heifers returning to the paddock selling to a downward correction of 5c/kg. The medium weight heifers to feed reduced by 26c/kg. A reduced mixed penning of heavy grown steers and heifers provided no reliable quote on values. A distinct shortage of cows saw a minor downward trend, particularly on the heavy drafts. Bulls also suffered to be 36c/kg cheaper.
| | | | | | |
| --- | --- | --- | --- | --- | --- |
| Vendor | District | Stock | c/kg | kg | $ |
| WJ & GG TURNER | WOODSTOCK | STEERS | 400.00 | 551kg | $2204 |
| I & S WILLCOCKS | GILGAI | STEERS | 484.20 | 320.6kg | $1552.47 |
| ST & MA MURRAY | GUYRA | HEIFERS | 416.20 | 355kg | $1477.51 |
| BRIAN DAVIS | BINGARA | COWS | 294.20 | 705kg | $2074.11 |
| MD & KL LYNN | GLEN INNES | C & C | | | $2400 |
| PE & RE CUPITT | BINGARA | BULLS | 299.20 | 773.3kg | $2313.81 |
Sheep
Yarding– 2541 Lambs– 1541 Sheep– 1000
Numbers and quality lifted both for sheep and lambs, with a very good offering of wethers with a good start to the skin and some very good pens of heavy lambs. Both processors and restockers operated through the lamb pens. Processors strong in the purchase of the woolly sheep. All the regular operators were present in a mostly dearer market. Light young lambs to the restockers sold to cheaper trends, however, not many to choose from. Light lambs to the paddock were varied ,cheaper for the lighter drafts, slightly dearer the trade weights. Processor trade lambs, light ,medium and heavy weights, saw trends rise across the board $11 to $18p/h, while the extra heavy drafts were up to $30 better, to top at $270. Grown sheep carrying good wool lengths were sought by processors. There was no comparison from previous sales, however, the wethers made $185 to $200 depending on weight. Medium weight crossbred ewes were firm to only marginally cheaper. The heavy crossbred drafts made to $290,an isolated sale of a crossbred wether to $218.
| | | | | |
| --- | --- | --- | --- | --- |
| Vendor | District | Stock | kg | $ |
| THOMPSON FAMILY TRUST | ASHFORD | MERINO WETHER | | $200 |
| G CHARD | INVERELL | XB LAMB | 58.5KG | $215 |
| CA & JA CLARK | INVERELL | XB LAMB | 51KG | $191 |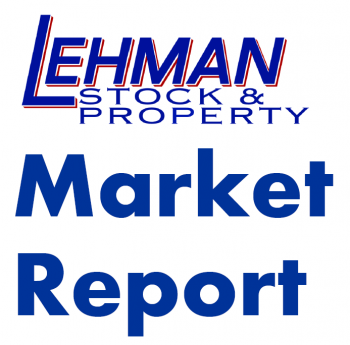 click for larger image