Market Report 18 January 2022
18th Jan 2022
Cattle– 663
Numbers remained static to see a slight rise in number for young cattle. Cows again in low numbers, the market reflecting this to see cheaper trends. the same trend followed the remainder of the sale with the regular buyers operating to subdued trends throughout.
Weaner steers saw a reduction in quality to sell to much cheaper results, with less numbers of weaners making it difficult to source any
numbers. Heifers identified with the same problems to encounter substantial reductions in market trends. All these cattle went to background
interest or to grow out. Yearlings followed suit to see steers back as much as 20c/kg, with a quality reduction a factor. Medium weight steers
were slightly cheaper to feed, the heavy drafts, again considerably cheaper. Yearling heifers followed much the same trends, although light
heifers to the paddock sold to a dearer trend. Heavy heifers to feed did sell to dearer trends. Heavy grown steers and heifers were in very low numbers saw those categories sell to a cheaper trend. Cows on very low numbers declined 18to 20c/kg. Limited heavy bulls sold to a dearer trend.
| | | | | | |
| --- | --- | --- | --- | --- | --- |
| Vendor | District | Stock | c/kg | kg | $ |
| GT, MJ, TG & JA ELLIS | GUM FLAT | STEERS | 531.20 | 497.50kg | $2642.72 |
| DA & NC CACCIANIGA | GRAVESEND | STEERS | 523.20 | 509.17kg | $2663.96 |
| HELM PASTORAL CO | GUM FLAT | STEERS | 564.20 | 416kg | $2347.07 |
| G & DG BRUCE | GLEN INNES | STEERS | 588.20 | 446.67kg | $2627.29 |
| PM & LT BELL | GRAVESEND | STEERS | 606.20 | 400kg | $2424.80 |
| LAWNDOCK PASTORAL | ELCOMBE | STEERS | 610.20 | 363.46kg | $2217.84 |
| NOAH ANDERSON | GRAGIN PEAK | STEERS | 590.20 | 380kg | $2242.76 |
| RUSSELL PAST OPERATION | MOREE | STEERS | 644.20 | 322kG | $2074.32 |
| LAWNDOCK PASTORAL | ELCOMBE | HEIFERS | 596.20 | 361.83kg | $2158.25 |
| R & TL DIGBY | WARIALDA | HEIFERS | 586.20 | 384.38kg | $2253.21 |
| KIA-ORA GRAZING | COOLATAI | HEIFERS | 684.20 | 322.50kg | $2206.54 |
| CARL MANSFIELD | EMMAVILLE | HEIFERS | 676.20 | 208.33kg | $1408.75 |
| KIA-ORA GRAZING | COOLATAI | COW & CALF | | | $3450.00 |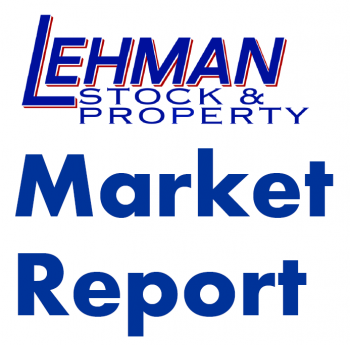 click for larger image