Market Report 20 July 2021
20th Jul 2021
Cattle– 453
A slight increase brought forward a very mixed quality penning which included a draft of Bos Indicus bred, P.T.I.C cows and weaners. The return of an exporter and the absence of another still saw a lift in the cow market. Feeder operators were competitive through that category, for both the steers and heifers. Weaners saw strong restocker support with steers topping at 638c, and heifers to 614c/kg. Feeders dominated the market, with light weight steers averaging 512c/kg. Medium weight steers were as much as 40c/kg stronger, with the heavy weights firm. Light weight heifers sold to strong demand, the better types as much as 30c/kg dearer. There were plainer types through the course of the sale, and these were included in all averages. Local butchers pushed trade heifers to 500c/kg. There was a token offering of export steers to sell at 366c/kg. The similar heifer weights were to 10c/kg better. Light weight cows saw a rise of 7c/kg. Heavy weight cows to 6c/kg dearer. PTIC Bos Indicus cows to the paddock sold to a substantial rises, with sales from 318c to 356c/kg. A single pen of cows with large calves at side sold to $2800 p/unit.
| | | | | | |
| --- | --- | --- | --- | --- | --- |
| Vendor | District | Stock | c/kg | kg | $ |
| PA SMITH | INVERELL | STEERS | 366.20 | 840kg | $3076.08 |
| SA & DJ MCCABE | ASHFORD | STEERS | 423.20 | 460kg | $1946.72 |
| BT & RM MCLAY | GUM FLAT | STEERS | 480.20 | 427.5kg | 2052.86 |
| BR & SM ANDERSON | GLEN INNES | HEIFERS | 397.20 | 515kg | $2045.58 |
| RUSTY CO PTY LTD | GRAGIN | HEIFERS | 455.20 | 440kg | $2002.88 |
Sheep
Yarding– 2896 Lambs– 2000 Sheep– 896
Numbers reduced by 100 head to offer 2,000 very good lambs, including a good selection of heavy lambs and drafts of heavy crossbred ewes. All the regular buyers attended and operated, as well as the presence of good restocker competion. Restockers operated on pens of light weight Dorper lambs as well as Merino lambs back to the paddock as future woolgrowers. Restockers were also competitive on trade weight Dorper lambs to $211/head. Light trade Dorper lambs sold to dearer trends of $6, while the heavy trade Dorpers sold to substantially dearer trends. Heavy trade crossbred types sold from $17 to $23/head better. Heavy lambs sold to dearer trends and the extra heavy drafts also sold dearer, making to $24/head better. An isolated pen of hoggets sold $30/dearer. Medium weight Merino ewes sold to $170, $40/head dearer than last sale. Crossbreds sold to $250 and crossbred wethers to $220/head. A pen of light weight crossbred ewes with young lambs at side sold to $156/unit.
| | | | | |
| --- | --- | --- | --- | --- |
| Vendor | District | Stock | kg | $ |
| GL HOGAN | GLEN INNES | XB LAMB | 72kg | $270 |
| D WILKINSON | DELUNGRA | XB LAMB | 63.7kg | $251 |
| FIBRES AUSTRALIA | CHERRY TREE | DORPER LAMB | 61.9kg | $234 |
| COOLOOTAI PASTORAL | WARIALDA | EWE | | $228 |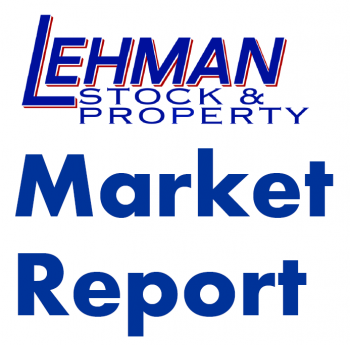 click for larger image