Market Report 21 August
21st Aug 2018
Cattle-
Yarding– 883
There was a decrease in numbers this week due to the rain forecast and cheaper market. Young cattle made up the bulk, along with a good supply of cows. Grown steers and heifers, suitable to export processors, were in limited supply. The quality of the offering was quite mixed, with most cattle presenting in plainer condition. There were a few better yearlings off crop. The usual buyers attended, with the rain forecast increasing confidence and participation from restockers. Market trends were mostly dearer through the young cattle, recovering the losses from last week to some extent. Vealers returning to the paddock saw the steer portion make up to 10c more, while heifers improved by as much as 15c/kg. Heifer vealers, suitable to the trade, also sold to dearer trends underpinned by the restocker competition. There were quality and breed related price variations for yearling steers going to restockers and feeders. The rain forecast had restockers showing a greater level of participation. The plainer quality and lighter weight cattle showed some strong improvement. There was little change in the market for the heifer yearlings suitable to the trade, while those to restockers and feeders saw a firm to dearer market trend. There were a few more heavy grown steers this week, however there was no market comparison. The cow market was mostly dearer, with some quality related price changes. The 3 and 4 score heavy weight cows were up to 4c/kg dearer. Heavy bulls sold to a slightly cheaper trend.
| | | | | | |
| --- | --- | --- | --- | --- | --- |
| Vendor | District | Stock | c/kg | kg | $ |
| JWB SAUNDERS | INVERELL | STEERS | 237.20 | 322kg | $764 |
| M & D WORGAN | ROB ROY | HEIFERS | 228.20 | 333kg | $760 |
| POLTAR PTY LTD | OAKWOOD | HEIFERS | 193.20 | 176kg | $341 |
| PE & RE CUPITT | BINGARA | BULLS | 219.20 | 890kg | $1879 |
Sheep-
Yarding–2516 Lambs– 1703 Sheep–813
Lamb numbers eased by 500 head, while the sheep portion decreased by 2,000 head. The quality of the lambs was very mixed throughout and was noticeable in weight and fat classes. There were no extra heavy weights penned, with weights decreasing overall. There was a single pen of well finished new season crossbred lambs and the usual buyers attended. Market trends were significantly dearer for the well finished trade and heavy weights compared to the previous sale 2 weeks ago, but prices still remain in line with markets elsewhere. A few secondary quality lambs sold from firm to cheaper, with limited restocker competition. The market for well finished sheep was dearer, with strong competition between processors. Surprisingly, given the seasonal conditions, there were some crossbred ewes deemed to be carrying too much condition. There was little change in the market for the plainer condition light and medium weight sheep.
| | | | | |
| --- | --- | --- | --- | --- |
| Vendor | District | Stock | kg | $ |
| AC & PA WORGAN | ROB ROY | XB MUTTON | | $170 |
| MOSSGROVE PARTNERSHIP | GRAMAN | M EWES | | $88 |
| WAYNE LOWE | GRAMAN | M EWES | | $78 |
| SS & JA BALLINGER | DELUNGRA | M RAM LMBS | 69.60kg | $160 |
| WAYNE LOWE | GRAMAN | DOHNE LMBS | 54.10kg | $193 |
| AC & PA WORGAN | ROB ROY | XB LAMBS | 57.40kg | $200 |
| WARD LLOYD WARD | BEN LOMOND | XB LAMBS | 45.30kg | $148 |
| M & D KEMP | BUNDARRA | XB LAMBS | 47.20kg | $140 |
| JOE & CHARLIE MCKINNON | BUNDARRA | DORPER LAMBS | 45.20kg | $161.50 |
| TJ & M LEADBEATTER | MYALL CREEK | DORPER LAMBS | 44.20kg | $135 |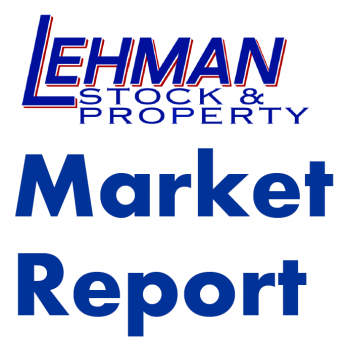 click for larger image