Market Report 28 April 2020
28th Apr 2020
Cattle– 668
Numbers doubled to 668 head of mixed quality cattle. There was limited processor interest, with varying trends throughout the balance of the sale. The better finished yearlings sold firm to slightly dearer trends, with the plain condition lines receiving cheaper price trends, particularly for the light weight drafts. Weaners saw a mostly cheaper trend, going back to the paddock, although the better quality still sold to 442c/kg. Similarly the heifer portion was also cheaper, although the better end sold to 356c/kg to restocker interests. Light weight yearling steers saw slightly dearer trends to feed. Conversely the medium weights to feed sold to cheaper market to average 3c less, and restocker lines were 5c/kg cheaper. Medium weight heifers to feed were 13c better, while trade heifers saw a price rise of 11c, making to 320c/kg. Limited number of grown steers sold to 305c, while grown heifers to restockers saw a dearer trend of 15c/kg. Medium weight to processors cows were firm, with heavy cows showing a slight reduction. Cows to restockers sold to cheaper price trends of 4c/kg.
Sheep
Yarding– 924 Lambs– 584 Sheep– 340
Similar numbers were penned this fortnight, with 584 lambs and 340 grown sheep. All the regular buyers attended to a mostly dearer market for both lambs and grown sheep. A lift in weight and quality saw a pen of Dorper lambs sell to $265/head. Cross bred lambs also rose in value to be collectively $6 better, making to $233/head. Merino lambs were in a minority to make $139/head. Restocker lambs saw a cheaper trend. Hoggets made to $160/head to be significantly cheaper. Heavy Dorper ewes sold to $200.head, no comparison on last sale. Cross bred ewes sold to $200, up $6, while wethers saw $188, up $7/head.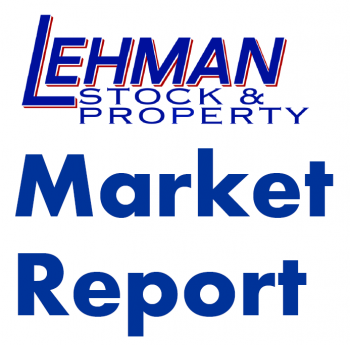 click for larger image