Market Report 31 August 2021
31st Aug 2021
Cattle– 651
Numbers reduced only marginally to offer a mostly good quality penning with an increase in weight through the heavy weight processor cattle. Cows presented particularly well, this showing through the improved market. All the regular exporters were present, although not all were purchasing cows. Feeder orders and backgrounders were strong through the purchasers of their requirements. Restockers were strong through the weaner offering. Steers sold to much dearer trends, with very light drafts considerably dearer. The heifer portion sold to a market up to 16c/kg better. Light and medium weight background steers sold to 18c/kg dearer. The feeder drafts were 13c/kg better. The light weight yearling heifer offering saw a slight reduction in prices, with a lack of quality the major factor. The heavy weight feeder heifers saw a dearer trend, while processor heifers were firm. Heavy grown steers to process sold to a dearer market of 17c/kg. Similar heifers were also dearer to be 12c/kg better. The cow market was substantially dearer, with medium weights to 40c/kg better. Heavy 3 and 4 score cows averaged 20c to 30c/kg better. There was a well presented draft of PTIC cows, these going on to the paddock to commence calving close to Christmas, and sold at 452c/kg. Heavy weight bulls sold to 3c/kg better, and there was interest in purchasing yearling bulls to feed at 409c/kg.
| | | | | | |
| --- | --- | --- | --- | --- | --- |
| Vendor | District | Stock | c/kg | kg | $ |
| P & H MACRAE | GLEN INNES | STEERS | 423.20 | 685kg | $2898.92 |
| AC & PA WORGAN | ROB ROY | STEERS | 487.20 | 410kg | $1997.52 |
| PJ & BJ THOMAS | ELSMORE | STEERS | 666.20 | 271.67kg | $1809.84 |
| LOWTHER PASTORAL CO | ASHFORD | STEERS | 706.20 | 190kg | $1341.78 |
| ABARRAK FARMING | PINDAROI | HEIFERS | 406.20 | 576.25kg | $2340.73 |
| DP & LM MCMAHON | BEAULIEU | HEIFERS | 604.20 | 237kg | $1431.95 |
| ABARRAK FARMING | PINDAROI | COWS | 395 | 664kg | $2622.80 |
| ROCKY GLEN AG | BARRABA | PTIC COWS | 452.20 | 532.92kg | $2409.85 |
Sheep Yarding– Lambs– Sheep–
Numbers improved by 2,117 head for a well presented yarding of heavy lambs. All the regular buyers bar one attended with restockers competing on selected drafts. Light young lambs were purchased by restockers with the better finished types going to processors. Similarly restockers competed on plainer types of light trade lambs, selling to rise of $6/head. A large percentage of the trade lambs sold to dearer trends, making from $170 to $214/head. There was no change for the heavy trade lambs selling to a top of $222/head. Heavy lambs sold to dearer trends, with the over 30kg cwt lambs making to $300/head.
With the absence of a major processor, grown sheep saw cheaper trends prevail throughout. Light ewes sold to cheaper trends of $5/head. Similarly, the best of the crossbred ewes sold to $200/head, the same return for Dorper ewes. The best of the wethers sold from $170 to $195/head. Restockers competed on young crossbred ewes depastured to a meat ram for $310/head.
| | | | | |
| --- | --- | --- | --- | --- |
| Vendor | District | Stock | kg | $ |
| B & K MILLER | GUM FLAT | XB LAMBS | 58kg | $239 |
| FIBRES AUSTRALIA | CHERRY TREE | XB LAMBS | 60.4kg | $235 |
| R & C WEISS | ROB ROY | XB LAMBS | 59kg | $230 |
| THOMPSON FAMILY TRUST | NORTH STAR | DORPER LAMBS | 61.8kg | $235 |
| DANIELLE FAINT | BARRABA | MERINO WETHERS | | $195 |
| DANIELLE FAINT | BARRABA | MERINO EWES | | $175 |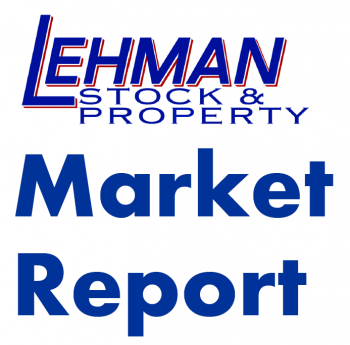 click for larger image