Market Report 4 February 2020
4th Feb 2020
Cattle– 912
There was a 30% rise in the offering, with a good selection of supplementary fed young cattle, and a good lift in cow quality. One exporter was absent, however there was a spike in competition in the feeder and backgrounder section of the offering. Limited young cattle numbers saw yearling steers make to 372c, with the yearling heifer portion substantially dearer reaching 354c/kg. Both these classes sold to restock and background interest. Light and medium weight yearling steers to feed sold to a much dearer trend, to gain 24c to 43c/kg. Supplementary fed trade steers were also dearer, with medium weights up to 37c better, and heavy weights 13c/kg dearer. Local backgrounders stepped into the yearling heifers, and paid up to 329c/kg. Supplement fed yearling heifers saw rises of 25c/kg. Both grown steers and heifers experienced considerable rises. The big improvement was in the cow offering. Light weight cows to feed saw rises of 30c/kg. Light weight cows saw dearer price trends of up to 27c/kg. Medium weight cows to processors were much dearer, and restocker classes received a rise of 21c/kg. Heavy well finished cows saw rises of 23c to 30c, with top cows making to 295c/kg. Bulls were up to 18c/kg better.
| | | | | | |
| --- | --- | --- | --- | --- | --- |
| Vendor | District | Stock | c/kg | kg | $ |
| JWB SAUNDERS | INVERELL | STEERS | 340.20 | 260kg | $884.52 |
| JWB SAUNDERS | INVERELL | HEIFERS | 326.20 | 335kg | $1092.77 |
| LOWTHER PASTORAL CO | ASHFORD | HEIFERS | 324.20 | 207.9kg | $673.87 |
| AL & ED UEBERGANG P/SHIP | NORTH STAR | HEIFERS | 317.20 | 492kg | $1560.62 |
| R & TL DIGBY | BINGARA | BULL | 289.20 | 815kg | $2356.98 |
Sheep
Yarding– 1957 Lambs– 1000 Sheep– 957
There were 1,000 mostly good quality lambs offered, along with 957 grown sheep. Heavy lambs dominated the penning, eventuating in a rise in trends for those classes and, as well as the trade lambs. Store lamb buyers were also active. All the regular buyers were present. Young lambs saw dearer trends of 12/head. Light restocker lambs sold to much dearer trends, topping at $149/head. Trade lambs saw trends rise $15 to $23/head. Medium weights also sold to dearer trends of $25/head, with heavy lambs seeing significant rises. Extra heavy lambs also sold to a dearer trend, up to $30/head better. Hoggets sold to $182/head. Light ewes were $14 dearer, while medium weights sold $10 to $20/head dearer. First Cross made to $160 and Dorpers made to $155/head. Heavy crossbreds were $33 dearer, while the best wethers sold to $200/head. Heavy rams sold to $120/head.
| | | | | |
| --- | --- | --- | --- | --- |
| Vendor | District | Stock | kg | $ |
| MATTHEW HOPE | DELUNGAR | XB LAMBS | 62.5kg | $233 |
| JOEL BULTITUDE | ASHFORD | XB LAMBS | 44.4kg | $146 |
| MILLER & WILLIAN | DELUNGRA | DORPER LAMBS | 44.8kg | $165 |
| WAYNE LOWE | GRAMAN | XB HOGGET | 59.5kg | $182 |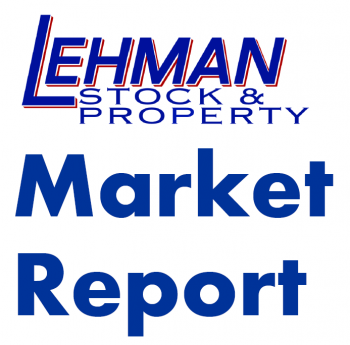 click for larger image