Market Report 9 July 2019
9th Jul 2019
Cattle-
Yarding– 1650
Inverell agents yarded 1,650 head of cattle, an increase of 270 head. The yarding consisted mainly of yearlings and cows, along with a good penning of grown heifers. The yarding of young cattle comprised some weaners, however there was a large percentage of yearlings offered. Quality was very mixed, with majority of the young cattle in plain condition, although there were several runs of well bred steers and heifers through the sale. Restocker competition was much stronger, with restocker weaner steers making to a top of 274c to be up by 30c/kg. The weaner heifers also gained some ground, reaching 252c/kg. Restocker and feeder steers were 15c to 20c dearer, as restocker steers topped at 290c, while feeder steers sold to a top of 309c/kg for well bred steers. Feeder heifers improved by 7c, making to 238c, while the odd trade heifer sold to 259c/kg. The yarding of export cattle consisted mainly of grown heifers and cows, in a very mixed quality yarding, with very few well finished cows and heifers offered. Heifers sold up to 259c to processors, however there was a large percentage of plain conditioned heifers that went to restocker and feeders. The cow market was firm to slightly dearer, with light cows making from 62c to 167c, while 3 score medium weights averaged 199c and heavy cows sold to a top of 230c/kg.
| | | | | | |
| --- | --- | --- | --- | --- | --- |
| Vendor | District | Stock | c/kg | kg | $ |
| GINEROI PASTORAL CO | BINGARA | STEERS | 309.20 | 387.50 | $1198.15 |
| GINEROI PASTORAL CO | BINGARA | HEIFERS | 262.20 | 360 | $943.92 |
| JWB SAUNDERS | INVERELL | COWS | 230.20 | 433.50 | $997.92 |
| WJ BURNETT | GUM FLAT | BULL | 259.20 | 735 | $1903.65 |
Sheep- Yarding– 3403 Lambs– 1951 Sheep– 1452
There was a smaller yarding of 3,403 sheep, of which 1,951 lambs were offered. The yarding of lambs consisted of a good supply of trade weights, and only a few pens of heavy lambs, while there was several consignments of light lambs through the sale. Quality varied with several pens of well finished lambs off crop or supplementary fed, however there was a fair number of lambs on offer showing some dryness. The lamb market was down by $6 to $10 with not all the usual buyers fully operational. Trade lambs under 24kg/cw sold to a top of $190, while heavy and extra heavy lambs sold to a top of $248/head. There was a small supply of hoggets, and they sold to $160/head. The yarding of mutton consisted of a mixed penning of ewes and wethers, with only a few sheep in full wool. Mutton followed a similar trend to the lambs, loosing ground, with ewes selling to a top of $177/head and wethers sold to $145/head.
| | | | | |
| --- | --- | --- | --- | --- |
| Vendor | District | Stock | kg | $ |
| LANGDON & MCKINNON | NARRABRI | DORPER LAMB | 45 | $154 |
| D WILKINSON | DELUNGRA | MERINO WETHER | | $82.50 |
| WAYNE LOWE | GRAMAN | EWE | | $152 |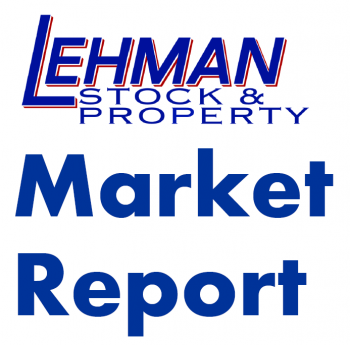 click for larger image